The Investment Manager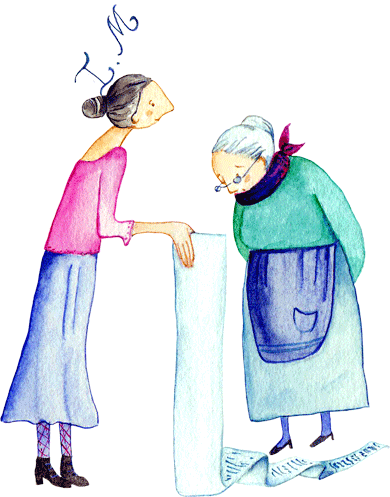 Why Seek an Investment Manager?
It's been said that the three most important choices we make in life are our spouse, our career, and our Investment Manager.
Professional money managers (investment managers/financial planners/financial advisors) carefully assess financial opportunities and help us make well-informed financial planning choices for building and protecting our savings, based on individual needs, goals, and plans for the future. They are the professionals. They make it easier.
The Goal
We can give this serious thought: people should die "broke."
The job of the investment manager, as well as an estate or trust lawyer, is to ensure that his/her clients retain and enjoy as much of their wealth as the law permits and that they can leave it to whomever they please when they're gone. (B. Hallsor, Chairman of the Canadian Bar Association, in the section on wills, estates and trusts)
From David Barss, investment advisor:
"Wealth preservation entails a tailored approach to each client's requirements and covers a greater scope than conventional investing."
The specifics may include items such as:
safeguarding assets and estates
judicious asset management
multigenerational estate planning
trusts
creditor protection
retirement planning
business succession
insurance
charitable giving
The investment manager can make suggestions to this end. It may mean making some accounts and investments joint with you and/or someone else. He may discuss trust funds and investments that protect Dad's hard-earned money. He wants to preserve your Aging Loved One's wealth.
How to Introduce the Subject?
Your conversation may go something like this:
"Mum, I recently reviewed all of my finances and am happier knowing that my money matters are in good order. (It may be a little white lie. Don't worry about stretching the truth.) I'd like to know that your finances are the same.
"You and Dad worked and saved so that you will be financially comfortable. We need to have a good look at the total picture. I made an appointment with Miss Jill for next Tuesday at 11:00. I am sure you will like her. We can go over everything with Miss Jill when we meet her. Let's go out for lunch afterwards." Ignore any protests.
Remember ... someone called for help.
Where do I Find an Investment Manager?
Do some leg work. Phone. Ask for recommendations from financially secure people whom you trust. "I'm looking for a money advisor for my parents. Have you any suggestions?"
You may wish to go to www.cfp.net.
Your bank manager may have suggestions.
Search for one online at the site of a large bank, such as www.rbcds.com.
Make an appointment. Ask questions.
Ask yourself:
Did he answer all of my questions?
Do some answers not sit quite right?
Do I feel uncomfortable?
Never do business with someone who makes you feel uncomfortable.
Look for another manager! There are many out there.
How to Choose?
Certain types of planners and investment advisors get enough bad press that some people respond, "I'll do it myself."
You can do it, but unless you're a financial advisor yourself, it is not recommended!
Right planners are the opposite of wrong planners, those planners who want only to sell something and move on to the next client. Wrong planners aren't interested in the total financial picture. They may fail to help develop a retirement spending plan, or may not recognize that a potential client is are under- or over-insured, or that the estate plan is out of date.
Reputable investment managers look at the total picture and make recommendations for investments, insurance, retirement planning, estate planning, and tax strategies.
He or she often may or may not charge for the first meeting. He will study carefully your Aging Loved One's financial situation, then will discuss his services and fees.
From CNNMoney.com here are eight questions to ask when you interview a prospective advisor (at the website, you will find detailed explanations):
What do you charge and what method do you use to get paid?
What are your credentials?
How much experience do you have?
What planning services do you provide and how often do you see your clients?
Does your planning include specific recommendations for investments or other products?
What are you selling and who's paying your commissions?
Can I get references from other clients?
Do you have any questions for me?
The Appointment
At the appointment, you'll learn that all's well or that mysteries and chaos abound. Let the investment manager know that you want only what is best for your Aging Loved One. Say, "This is Mum's business; I'm only along as the taxi driver."
As is the case with the lawyer and the accountant, the advisor needs to see the whole picture. He'll be mightily impressed when you open The File and produce names and addresses of banks, lawyers, and accountants. They may need to consult with each other, depending on circumstances. It's all confidential and protected.
Encourage Mum to answer all questions openly. Withholding information is not helpful.
Most Aging Loved Ones do not want any more than necessary of their hard-earned money going to the government after they die.
Allow the investment manager and your Aging Loved One to discuss these matters without your pressure or interruptions. Make an excuse to leave the room for a few minutes. Allow some privacy.
Respect.
Do you think Mum grasps the whole issue? Relax on the way home. Consider the meeting an up-date.
There may be follow-up appointments, paper-signing, and phone calls. It's part of the process.
Casually chat with Mum or Dad about financial affairs from time to time.