Duplicating Documents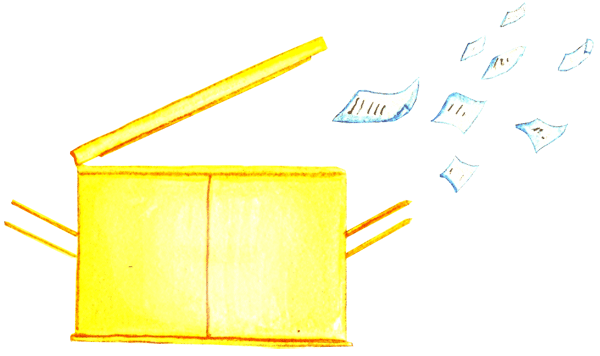 Hot off the Press
Take The File to your local copy centre, preferably not Monday morning when the centre is busiest.
You have important papers with you. Take your time. Don't allow anyone to rush or harass you. Would three short sessions work better than one marathon? Permission granted. Do what works best for you.
You'll need a machine that will copy both sides of each document.
Ask for assistance when you need it. Go through The File one section at a time and make copies of the important documents. You can put 2 or 3, or more, small documents or cards on one photocopy page; for example, group all credit cards together and make one page. The medical card and list of current prescriptions can go on one page.
Keep the photocopies in the correct compartments in The File.
Store the original important documents together under lock and key—not in The File. This could be a locked desk drawer or a Safety Deposit Box at the bank or a steel filing box with a lock and key. You don't need these documents on a daily basis.