Electrician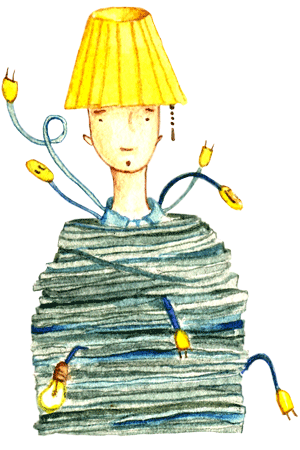 It's a good idea to have the electrical work checked in a home. Hire an electrician to look for faulty wires and suspicious outlets. A power surge can cause wires to melt.
Electricians are professionals. They know what to do and can make suggestions to help prevent fires and ensure safety.
A receipt from a certified electrician documenting up-grades and checks, signed and dated, may come in handy if the time comes to sell the home.
Find a reputable electrician and put his card in the house and home section of The File
An Electrician Giggle for you
Q: What is the definition of a shock absorber?
A: A careless electrician.