Plumber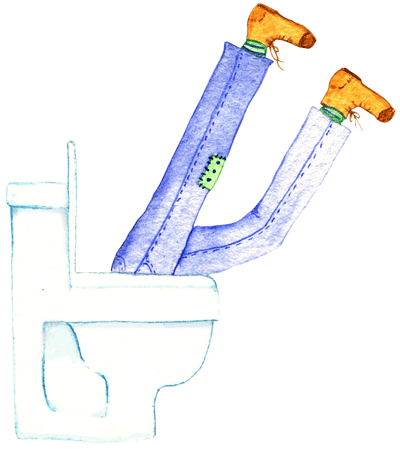 Roots from trees and shrubs can cause drainage troubles.
Some confused seniors try to flush all manner of things down the toilet.
Know whom to call. Major or minor floods will cause panic and expensive damage.
Find a Plumber
Find a reputable plumber, put his card in the house and home section of The File and don't wait for an emergency. Pay for an hour of his time to examine the home.
Ask for a written receipt, dated and signed. Put it in the finances section of The File. It may be useful at income tax time.
A Plumber Giggle for You
On a Plumber's truck: "We repair what your husband fixed."