Certified True Copy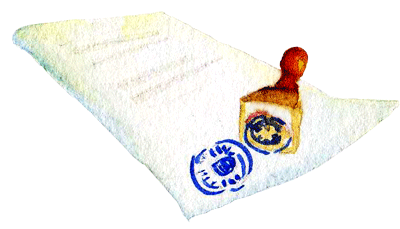 Original or a Copy?
Certain agencies may request to see a document; for example, your Aging Loved One's power of attorney.
Take the document in person to the correct office.
Suppose you must mail an important document. Ask whether a certified true copy will be accepted.
A certified copy is a photocopy but it has been guaranteed to be true. A lawyer or notary public must sign the copy and add his seal or stamp.
Usually the lawyer or Notary Public will charge a fee for this service.
Safe-keeping
It is important to keep "Original" documents in a safe place, under lock and key. This could be a locked desk drawer or a Safety Deposit Box at the bank, or a metal filing box with a lock.
Keep the certified true copies in the legal section of The File.