Dietician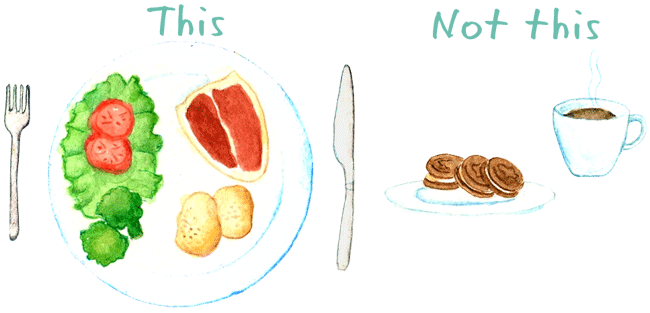 Three Squares a Day
Does your Aging Loved One have a medical condition that limits his diet in some way? Was he advised to reduce salt intake? Diabetics need special help managing their blood sugar levels. People with swallowing difficulties may need to have liquified foods. Meals and mealtimes are especially challenging for dementia patients. Kidney problems, Parkinson's Disease, arthritis, high or low blood pressure ... it's a long list.
How to Provide Medically Correct, Balanced Meals?
Call in the professionals. Call a dietician.
Registered dietitians are licensed health professionals, trained to advise on diet, food, and nutrition in many areas of health. They have countless creative tricks up their sleeves.
Find one through the family doctor, the hospital, the community nurse ... ask, ask, ask. There's one out there somewhere, and he or she will assist you.
Explain your situation.
"My father died a few months ago. My mother has lost all interest in cooking. Her diet is suffering. We think she's living on tea and cookies. Do you have any suggestions for us?"
Prepared Meals
Meal programs such as those at seniors' centres provide a meal and socialization. Liquid meal replacements keep many people alive and thriving for years. They are a good option for breakfast, for example, when going "no breakfast" is the easy way out.
Salt-free?
Eliminating salt from a lifetime dietary habit can be extremely challenging. Our taste buds diminish with age and food loses its appeal. Extra salt boosts the flavour. Instead of trying to reduce salt intake overnight, gradually reduce it over a period of 6 months. Choose "low salt" products for your Aging Loved One whenever you can. Look in the spices department of the grocery store for salt substitutes.
Ask the Professionals
Unless you are a trained dietician, leave the important job of special meal planning and supplements to the professionals.