Long-term Care Assessment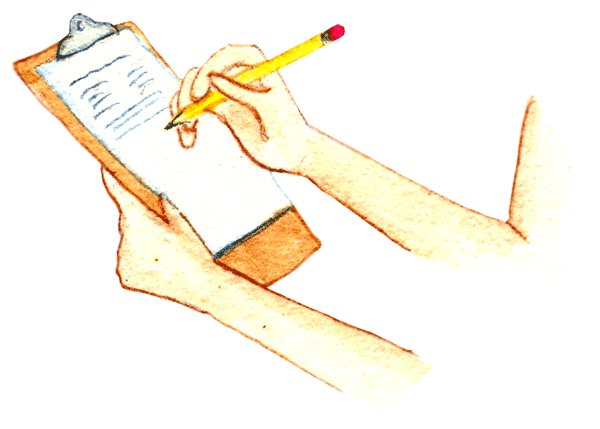 A Fact-finding Mission
We assume your Aging Loved One meets certain criteria and that his/her needs seem to warrant attention. Depending on your location, a long-term care case manager ... a nurse, social worker, or rehabilitation therapist ... will be assigned to conduct a long term care assessment, usually in the home, but perhaps in the hospital following an illness.
Important: Don't spend hours tidying and cleaning the home prior to this visit. It's vital that the case manager and her trained eyes see things as they are and not as you wish them to appear.
Be with your Aging Loved One during this assessment if at all possible.
Suppose it is impossible for you to attend or that your Aging Loved One resists your presence. Speak with the nurse before the assessment. Explain your situation. You may ask her to contact you after her visit.
Tell Dad/Mum that you are in this together and the nurse has information that will help everyone.
Try to make your presence reassuring. Sit quietly.
Respect
Answer only when a question is directed to you. You are an OBSERVER.
Set out all medications and The File. Be assured that you'll score major points with it.
Ask the nurse for three of her cards. Put one in the medical section of The File, put one on the frig door, and one in your wallet. She is the "first call" if things go sideways.
The nurse will want to see last year's Income Tax Return. She will be able to determine the level of financial assistance that may be available to your Aging Loved One.
It's simple. The level of financial assistance is based on the previous year's income. Mum may be a widow of considerable means and refuse to divulge her Income Tax Return. Remind her that "Dad worked hard, invested wisely and saved money so that you will be comfortable. The information is confidential." The assessment cannot be completed without it. Workers are skilled in dealing with this thorny issue.
The assessment may be long and detailed. It may take more than one visit to complete.
Dialogue
Once you go through this assessment and assuming that your Aging Loved One does indeed need help, magical things begin to happen.
Most importantly, the dialogue between you and your Aging Loved One opens up. You can discuss topics that were raised during the assessment.
Dad may grump a little. "She was too pushy about money." Mum may think that the nurse shouldn't have peered into her bathroom to see if there are any safety grab bars.
It's part of The System. Try to make light of it. Try a little joke. "The System is a lovely young woman, isn't she? I hope we see her again soon."
Most often, the nurse works behind closed doors and on the phone. She knows how to help make the magic happen.
She is trained to:
talk openly yet sensitively
respect her clients and their varied backgrounds
listen carefully
cooperate with family members
work with all members of the health team
She is bound by law to keep information confidential.
Tactic:
Keep it Simple
Decide which family member will be the nurse's contact person and stick to it. These people are over-burdened. They don't have the time to report and repeat the same thing to two or three siblings. Respect their precious time.
Don't panic. No one in The System wants to kidnap your Aging Loved One.
No one will demand that he/she go into a care facility.
On the contrary, The System will do as much as possible to help your Aging Loved One remain safe in the familiar surroundings of home.
Make friends with The System and it will become a friend to you.
NOTE:
This website does not attempt to deal with every situation.
Ask Questions; Share Concerns
The nurse or community health worker has oodles of leaflets and information packages on topics such as:
Bathing programs for people who cannot use bathing facilities at home
Grocery delivery services
Hair care in the home
Transportation
Volunteer agencies
Drop-in meal programs
Home support
Equipment loan cupboards (wheelchairs, walkers, bathroom fixtures)
Transportation, and many more
Ask, ask, and ask. "Do you have any suggestions as to how we could have someone change the bed and do the laundry once a week? I have a hard time keeping up with my own family's laundry." Be direct and polite. Give the nurse the chance to investigate. She'll do her best to assist.
Inform the nurse of your concerns. She may have suggestions.
Keep the nurse informed about almost everything.
She can help when she knows the total picture.
Remember ... you are the biggest helper of all.