Independent Care Providers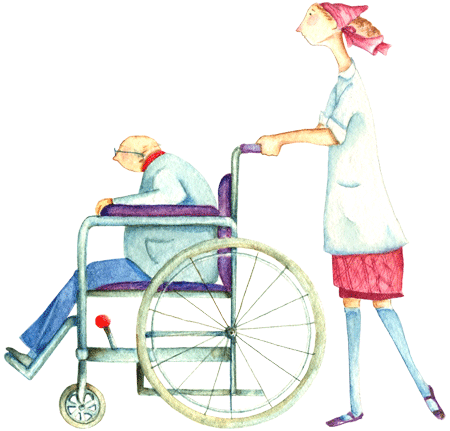 Independent Care Provider Companies or Individuals
There are people who are in business-for-profit who will assume the role of care planner and/or care manager. They are professional geriatric are managers. They help families and their Aging Loved Ones in many aspects of life.
Because they are independent, they can be go-betweens if a family requires help with a touchy issue. They will visit your Aging Loved One on a regular basis and keep in touch with you. They can help find everything from housekeepers to care facilities. They know how to connect you with various agencies and volunteer services. They will become as involved as their clients wish. Many people find this service the best resource available.
Do you live "away"? In a different city or town than does your Aging Loved One? You may wish to employ the services of such a company or individual. Some charge an hourly fee. Others work out a contract price. These services are personal and pricey. You may wish to assume some responsibilities and leave others to an independent person. He or she will tailor-make the service to suit you and your Aging Loved One.
Paid companions can assist with meals, walking, bathing ... decide what help you need and find the right person.
Ask Questions
Is he/she honest?
Does he/she have a police record-check? Insist on it. (Is there a criminl record?)
Does he/she have first aid training?
Is he/she bonded and insured?
Does the company offer 24-hour service?
Would you hire him/her to manage your Dad's affairs?
What do you like best about this service?
Do you disapprove of any of the services?
Do you have any reason to be suspicious of any activities?
Before you hire such a company or individual, ask questions.
Caution: Some companies will offer to assume power of attorney, and/or become executor, so they can deal with day-to-day banking and income tax and investments. Is this what you want?
BEWARE! Ingratiation is a red flag situation.
Ask the Better Business Bureau. Ask doctors, nurses, spiritual leaders.
Ask for many letters of reference and check up on them.
If Dad now lives in a care facility and has been dealing with such a company for some time, ask the social worker and head nurse how they feel about the company's representative.
Give serious and careful consideration to hiring such a company or person. When you find the perfect match, enjoy some free time.