Following a Death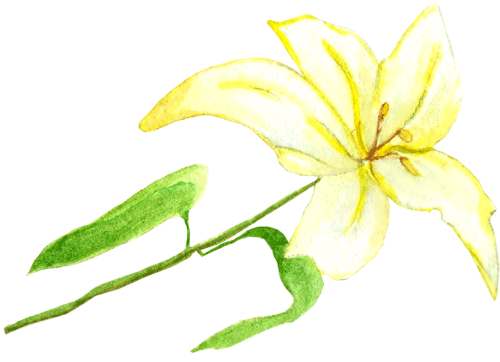 The death of your Aging Loved One may be sudden and unexpected or it may follow a period of decline. It may be a shock or it may be a relief. It may be a combination of the above.
It may occur at home, a care facility, a hospital, or elsewhere. You may be present and a witness or you may receive a phone call. Your preparation will be key to your smooth handling of the good-bye process.
Death at Home
When a death occurs in the home, and assuming you are present, you or someone else must sit down and dial 9-1-1. Say as calmly as you can, "I think my father has died. He isn't breathing. The address is...."
The emergency response telephone person will ask far too many questions for your liking. It's a bit of a stall tactic, to determine many things. Be patient.
The good news is that by this time an ambulance is on the way, the paramedics can hear what you're saying, they can contact a doctor or coroner. Answer all questions. Two minutes won't change anything. Stay sitting down. Breathe. Then get The File.
When the crew arrives, one will talk kindly to you, one will attend to your Aging Loved One and another attendant will assist as required. We've all watched TV. We know that the law must rule out foul play. The police may become involved. All want to help you. Co-operate.
Death in a Facility
You may have received notice that death is imminent. Speak with the nurse or superintendent. He or she will have training and experience. Accept the assistance gratefully.
Produce The File. As a rule, care facilities require information that you have gathered when a person becomes a resident, details such as funeral plan, etc.
Disposition of the Deceased
Regardless of the location of death, and in the midst of upheaval, have no doubts that someone will ask, "What do you wish us to do with the body?" Fix that question in your mind. Say it aloud. It won't seem so hurtful and blunt when you've given yourself time to prepare.
You are Prepared.
The nurse may couch it in gentler terms, but she needs to know. A too-common occurrence may go like this: The family is gathered with their ailing loved one. Death comes. The family is unprepared. The nurse produces the Yellow Pages of the phone book open to the listings of funeral homes and says, "Pick one." Horrifying, isn't it? Sadly, it happens regularly.
You hold the key. You have The File. You will know what to do.
You will be relieved that you made prior arrangements with a funeral home.
Hand over the pertinent information which will include the name of the funeral director.
You can produce the information for the nurse, who will discreetly handle everything for you. She will be grateful for your planning and so will any family members or friends. Preparation pays big dividends.
Death Certificate
This document is vital to the executor of the Estate. Assuming it is you, take this certificate to the lawyer or notary public and ask him to make 8 or more certified true copies. The original is necessary for some procedures. A certified true copy is sufficient for others. Keep the original copy in a safe place. Keep copies in the legal section of The File.
Executor
You may not be the executor. You must notify this person immediately. His or her duties begin.
Funerals and Memorial Services
Suppose you didn't have time to get to this part of the preparation with your Aging Loved One. Someone, somewhere, somehow, may have heard Dad say, "I don't want any funeral fuss. I'd prefer a party." Or, he may have thought about it and decided he wants the whole enchilada. Church service, complete with military honours, open casket, pall bearers, flowers ... some people write the script and let everyone know their wishes. This isn't a time to judge; rather, it's a time to put your feelings aside and honour Dad's wishes.
Funeral homes usually provide a printed checklist of items that need attention. Say, "I've never been through this. Please tell me what to do next." Go through the list, top to bottom.
Go to the Bank
Someone will have access to the Safety Deposit Box, if the homework has been done. We'll assume you're the one. On the first banking day following the death and before the notice of death appears in the newspaper, go to the bank. Say "Good morning" to whomever you meet. Sign in and remove all the contents of the box without telling anyone why.
If you have signing power to accounts, remove your Aging Loved One's name from the accounts. Change the title of the account(s) to your name and/or another person ... a sibling, a trusted relative, or friend.
You or the executor will deal with the money later, according to the terms of the Will.
Reason? Once the bank knows of a death, it must lock down all accounts and boxes and await probate. Make your life easy. Don't tell them. They may have their suspicions. That's okay. They won't ask and you don't have to tell.
Empty House?
Quietly and quickly attend to the following details, adding or subtracting as appropriate:
Stop the newspaper. "Please stop delivery to this address." No need to give a reason.
Change the locks on the home.
Maintain the services of the gardener.
Turn off water supply to the toilets. Leave a note on the potty: "Do not use."
Turn off hot water heater and furnace.
DON'T turn off the frig and freezer!
Notify police that the house is empty. They will make regular drive-by checks.
Questions? Concerns?
A visit or phone call with the lawyer may answer any question you may have.
Reminder: your loved one has died, but your helping continues.