Do it Yourself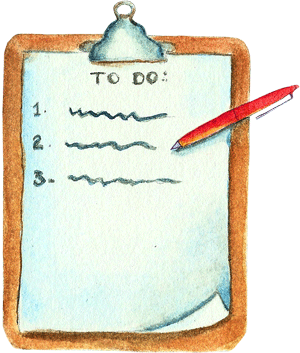 Your Time, Your Phone, and You
Can you do it yourself? Are you a d.i.y. person? You don't need outside approval to attend to some important aspects of your Aging Loved One's life. Little things mean a lot. You can attend to some medical situations. You can ensure that banking is easy, efficient, and satisfactory. You can put in place many home maintenance resources.
Much can be done by phone.
Time and phone ... your two new best friends.
The topics covered in this section range from "quick and easy" to "I wouldn't have thought of that" to "that will take a while to acccomplish."
Try implementing the "quick and easy" suggestions first. Cross them off your list.
Move on to other suggestions as quickly as is convenient. Not all will apply. Do what you can.
When you come up with something that needs outside help, ask a professional.
A Ponderable
Besides the noble art of getting things done, there is the noble art of leaving things undone.
The wisdom of life consists in the elimination of nonessentials.
~ Lin Yutang