Physical Safety in the Home
Make it Safer
There's no shortage of ways you can make a home safer for your Aging Loved One. Try to implement some or all of the following 31 suggestions, modifying as necessary:
install peepholes and an intercom system to screen people at the door before opening
place light switches close to room entrances
install light switches at the top and bottom of stairs
install lighted switch plates
use high-watt light bulbs in stairways and other hazardous areas
provide sufficient, even lighting throughout the home
install additional lighting, if necessary
install a voice- or sound-activated adapter to turn on lights and appliances
install under-the-cabinet lights in the kitchen
place a night light in the path between the bedroom and bathroom
install cordless battery-operated lights inside closets and cabinets
install motion-sensitive exterior lighting
use bright colours
use contrasting colours
remove loose rugs
secure mats with non-skid backing or double-sided carpet tape
secure telephone and electrical cords
install non-slip flooring, especially in kitchens and bathrooms
use non-skid mats or adhesive strips in bathtubs
remove thresholds
rearrange furniture to move it out of paths and walkways
place barriers at dangerous locations
edge stairs with bright non-skid tape to highlight changes in floor levels
install rubber treads on uncarpeted indoor and outdoor stairs
install handrails and grab bars, particularly in stairways and bathrooms
clamp adjustable safety rail onto edge of bathtub
install scald guard devices on faucets and shower heads
install smoke detectors near kitchens and bedrooms
install plug-in carbon monoxide detectors
install a portable security intercom
install an emergency response system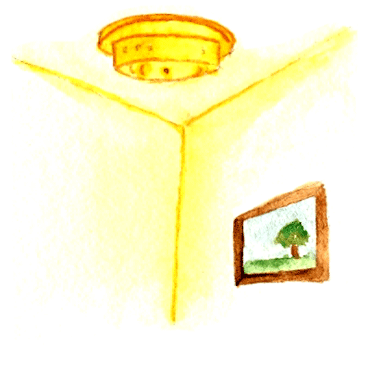 Smoke Alarms
Install a smoke alarm outside the sleeping area and if your Aging Loved One sleeps with the bedroom door closed, install one there, also. And what genius came up with this one? There are alarms that flash a light as well as sounding an alarm if Uncle is hard of hearing! Isn't it wonderful that so many people are dedicated to making our homes safer?
The alarms should be tested monthly and the batteries changed twice a year, when we turn our clocks forward in Spring and back in Fall.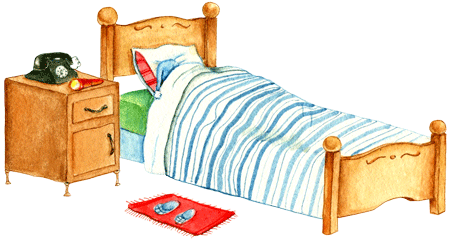 Phones and Flashlights
Your Aging Loved One should have a phone beside her bed, preferably one with a large number pad that glows in the dark. Put a flashlight on the bedside table, too.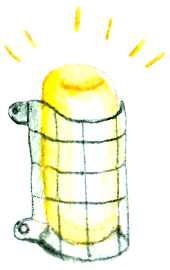 Night Lights
Look in your hardware store for motion-sensor lights. Plug them into outlets close to the floor in darkened hallways. When Mum walks past, the light will come on. It will go off after a few moments.
Also look for power failure lights. Plug one in an outlet close to the bedroom and/or bathroom and turn it on. The light won't come on unless the power goes out. It can be removed and used as a bright flashlight.
Kitchen Safety
Kitchen fires are a leading cause of injury and death. Help make the kitchen safe by:
buying a kettle with an auto-off feature
keeping curtains, dish towels, plastic containers, and pot holders away from hot surfaces
providing proper microwave containers—NOT PLASTIC
discarding electrical cords that are frayed, cracked, or damaged
Dementia patients shouldn't use the stove. Either unplug it or remove the fuses.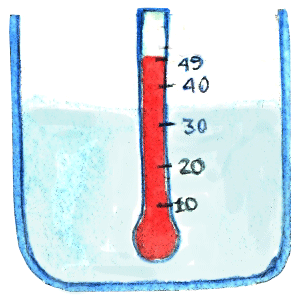 Water Temperature
The thermostat on the water heater should be no more than 49'C (120'F).
Your local fire department will happily visit the home and make suggestions for increased safety for your Aging Loved One.
They have experience and are dedicated to helping all of us.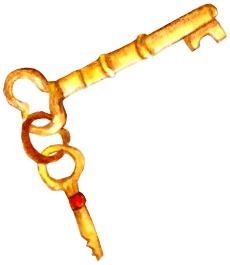 Keys
First, identify keys. Toss the mysteries and the broken ones. Yes, you will find them!
Secondly, label all keys, make at least two duplicate sets. Give one set to a trusted neighbour. Keep the other for yourself.