Valuables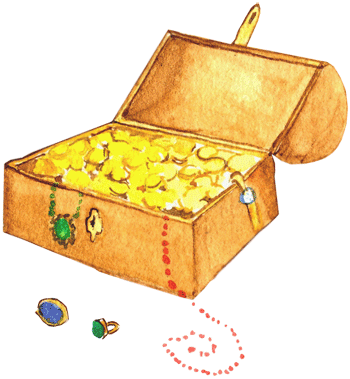 Safeguard the Treasures
Not all personal treasures are of great monetary value. They are treasures, nevertheless, and may have been carried from one home to another over many years. They must be respected.
Don't alarm your Aging Loved One.
Choose a quiet moment to discuss with your Aging Loved One the location of personal treasures. Jewellery and watches, for example, shouldn't be left lying around when a host of Workers begin to visit.
Don't Make it Easy
Say, "Let's not leave temptation in the way. We could gather your precious things into one safe spot."
Is there a Safety Deposit Box? A steel lock box is a good alternative.
Note in The File what you've put where.
You see, you are not only protecting your Aging Loved One but you are also protecting yourself. You can't predict how some envious relative may act in the future.
You are also protecting home support workers who are often accused of stealing.
With a dementia patient this becomes a BIG problem.
When your Aging Loved One must go into a care facility, NO JEWELS and NO KEYS!
A wedding band is special and an exception.
The "No Jewels" makes sense to you. Why "No Keys" you ask?
Some crumbs make a habit—and a living—of closely watching seniors.
A patient in a hospitable bed isn't at home, right?
The home is unoccupied for now, right?
Don't make it easy.