Medical Alarm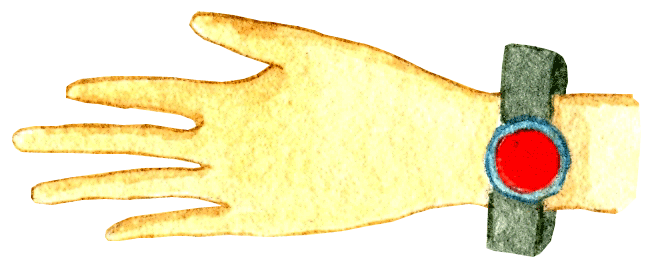 A Valuable Bracelet
As time and money permit, consider a medical alarm system for your Aging Loved One's home. The system includes a receiver and either a bracelet or a necklace. When you meet with the usual resistance, say "Please do it for me even if you think you don't need it."
Turn to the Yellow Pages. Look for Home Alarms or Home Medical Alarms or Medical Alarm Systems. Ask questions. Costs and services vary a little. Usually there is a 3-month installation and minimum start-up charge, then a monthly fee.
Different companies offer these systems and they work similarly.
Installation and Operation
Contact a representative, set up an appointment. He will go to your Aging Loved One's home and assess the layout. He will plug a receiver into a wall outlet. He will offer your Aging Loved One the choice of a bracelet or a necklace. A bracelet is preferable and recommended. He will take names of neighbours and next-of-kin and a list of all medications. This information is stored for future reference.
He will give instructions on the operation of the equipment and do a practice session. When your Aging Loved One experiences breathing difficulties or lands on the floor and can't get up, he merely pushes the button on the bracelet. A voice speaks: Are you there? Are you on the floor? If there's no reaction, the company will attempt to phone a person on the Contact List. Ask the representative what other services they provide as they apply to Dad or Mum.
Use it at Home
Make it clear to your Aging Loved One that it's important to use the alarm when necessary. There's no point in saving it for a rainy day. Make it clear to Dad that if can't get up out of his chair, push the button. The first-responders will go, spend time with Dad, and won't leave until they know all is well.
"We do this all the time. It's part of our job. Push that button. That's why you have it."
Emphasize that this device is for wearing at home. It DOES NOT work away from home.
Ask your accountant if you can claim the alarm as a medical expense at income tax time. Some personal Health Plans may cover it.