Spiritual Leader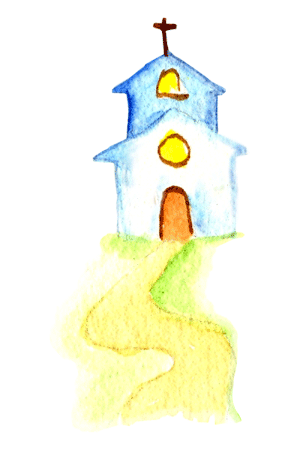 A Helping Hand
Many people derive comfort from a visit with their spiritual leader. Make him or her aware of your Aging Loved One's situation. Home and hospital visits are part of the job. He may be able to fill you in on a significant worry that your Aging Loved One is carrying. It may be something that has escaped your notice.
We must welcome extra eyes and ears.
A fellow parishioner may be happy to drive your Aging Loved One to and from Worship Services.
Most congregations have groups who visit the home-bound or facility residents. Members drop in when they can.
One group of ladies is called "The Casserole Crew." Once a week, they get together and do some large-scale food preparation. It might be a big lasagna or meat pie or something similar that can be divided into meal-size portions and frozen. They are ready to gift a fellow parishioner who needs a little extra help.
Some Ponderables
Blessed are they who understand my faltering step and palsied hand.
Blessed are they who know that my ears today must strain to catch the things they say.
Blessed are they who seem to know that my eyes are dim and my wits are slow.
Blessed are they who looked away when coffee spilled at the table today.
Blessed are they who never say, "You've told me that story twice today."
Blessed are they who know the ways to bring back memories of yesterdays.
Blessed are they who make it known that I am loved, respected, and not alone.
Blessed are they who ease the days of my journey in loving ways.