Deal with Professionals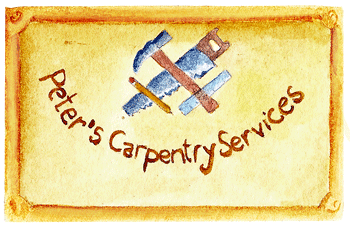 Home Maintenance
General home maintenance is a part of life. Repairs and upgrades to your Aging Loved One's home may be necessary. You may be new to the area and not familiar with local tradespeople. Ask around. "When you needed help with your home maintenance, whom did you call? Are you happy with the service?"
Avoid dealings with unknown front-door solicitors unless you verify their status with the Better Business Bureau.
Ask for business cards from tradesmen/professionals.
Keep them in the house and home section of The File.
Your time is precious. Do what you can to book multiple tradesmen on the same day at the same time. Make the appointments and explain that if there's a chance one might have to cancel, you'll have to look for someone else.
While the boys are coming and going, expect your Aging Loved One to be a little overwhelmed at the activity. It might be a good morning to have someone else take Mum out shopping while you remain to supervise.
An Unsupervised Home
Caution: DO NOT tell a tradesperson that the key is under the mat and "go in and do your thing." As much as you may wish to trust everyone, DON'T.
A snapshot:
The middle-aged homeowners made plans to go away for three weeks and arranged for a house painter, whom they'd only met on the phone, to paint indoors. Sounds good? No people in the way; painter can work quickly and independently. The owners gave him a key to come and go as he wished.
CRAZY!!!
He could have had extra keys cut and learned how to disable the security system.
Fortunately, the painter was a reputable fellow. He had a few smarts tucked away. Someone rang the doorbell, claiming to be the electrician and was there to work on a circuit. He may have been legitimate. Or not.
Our painter chap politely said, "I am not the owner. He is busy. Leave your card and I'll have him call you when he's free." And he closed the door on the electrician.
We don't want to make our Aging Loved Ones paranoid, but we can do what we can to keep them safe. DO NOT arrange for trades-people to visit the home unless you or someone else is there.